Tips From The Pros in Lawn Care
Our Blog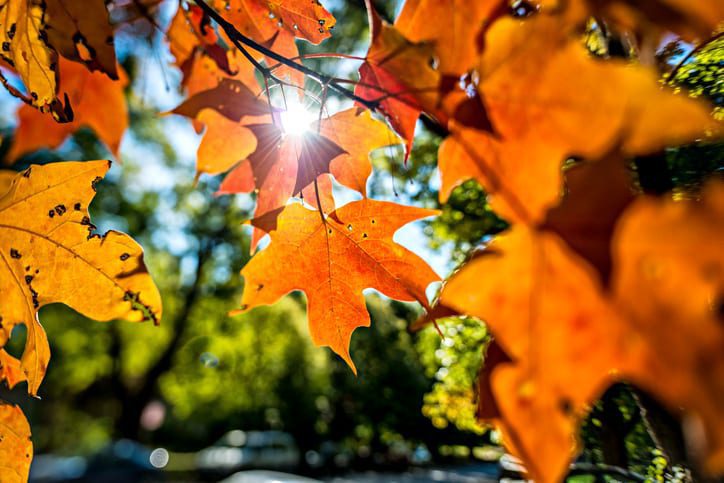 Fall is the perfect time to take care of lots of things around your home. That includes your lawn. There are several easy things you can do now that will help you have lush, beautiful grass next spring. At EnviraScape, our lawn care service in Rock Hill, SC has helped homeowners throughout the Charlotte area of the Carolinas keep their yards looking great for over 15 years. Here's our advice for what you should do now to have a healthy lawn in 2018.
Rake those leaves. Leaves are one of the things most of us look forward to each fall. But while leaves are beautiful when they're on the trees, they're unsightly on the ground. They can also create a barrier between your grass and the air, creating a prime breeding ground for fungus and other turf diseases.
Don't forget to mow. It's tempting to put the lawn mower away for the winter, especially if you've had to cut the grass one or more times a week during the summer. However, continuing to maintain your lawn through the fall will keep it healthier as we head into the winter.
Watch out for weeds. Did you know that fall is a great time to get rid of weeds in your lawn? Apply a weed killer (following the manufacturer's directions) and get rid of these invaders once and for all.
Fertilize now. Fall is perhaps the best time for you to fertilize your lawn. Adding fertilizer will allow your lawn's root system to strengthen even as the temperatures drop. It's something you can do now that will pay big dividends in the spring.
Pay attention to patches. Just about every lawn develops a bald patch every now and then. If you've got just a small spot that has no grass growing on it, put down some grass seed, fertilizer, and mulch. Water regularly, then monitor for growth. Start the process now and the bald spots will be gone come spring.
If these tips aren't enough to get your yard in good shape this fall, don't worry! EnviraScape offers complete lawn care services in North and South Carolina. Call today for landscaping and lawn maintenance in Rock Hill, Fort Mill, Indian Land, Charlotte, and surrounding areas.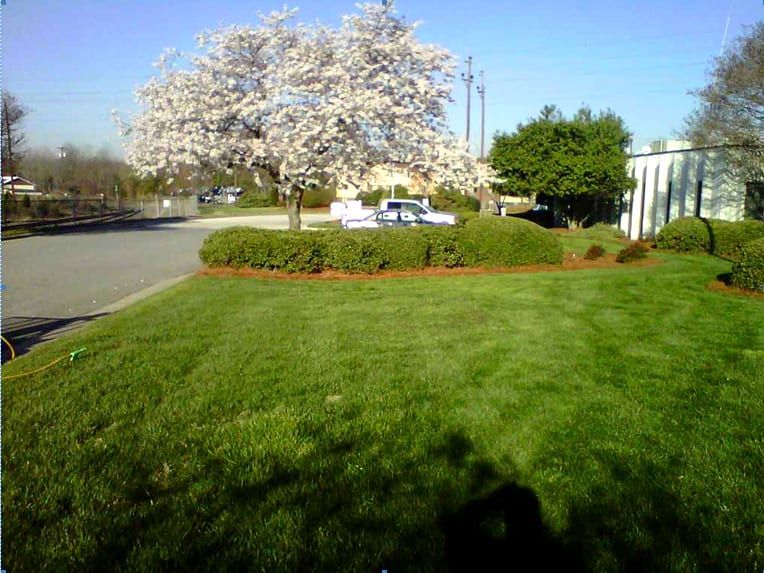 Spring is here and that means it's time to take a good look at your lawn. If you want beautiful, green grass all through the summer, you should take a few important steps now. Here are three spring lawn maintenance tips from the experts at EnviraScape, a lawn services company in Rock Hill, SC.
Figure out your fertilizer. Did you fertilize your lawn last fall? If so, you may not need to do it again this spring. It all depends on the type of grass you have and the levels of nutrients in your soil. Start by determining if you have cool season grass (which can be fertilized in the early spring) or warm season grass (which should be fertilized in the late spring).
Clean up the yard. While you're taking a look at the lawn, see if there's anything that needs to be cleaned up. Are there limbs or branches from winter winds? Are last fall's leaves still hanging around? If so, go ahead and take care of it. Leaving this debris on your lawn can block the sunlight and stunt the growth of your grass.
Control those weeds. Weed control is perhaps one of the most important parts of a spring lawn maintenance routine. Applying a pre-emergent to your lawn in the spring can greatly reduce the amount of crabgrass or other invasive weeds this summer. However, you must apply these chemicals at the right time in order to get the best results.
Sounds simple, doesn't it? But the truth is that there's a lot of science that goes into creating a beautiful lawn. That's why hiring a professional lawn maintenance company is a great idea for many homeowners. If you need landscaping near you, call EnviraScape. We offer lawn maintenance and other lawn services in Rock Hill, SC and surrounding areas of North Carolina and South Carolina.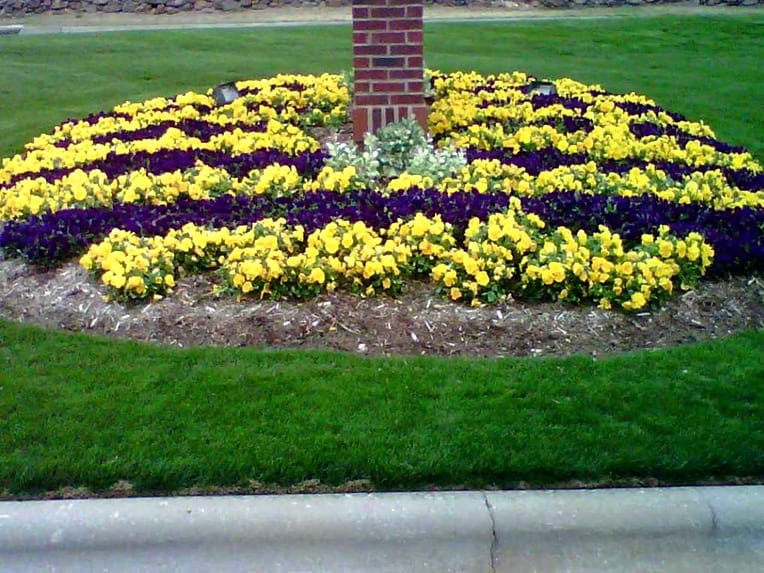 EnviraScape, LLC offers a full range of outdoor services. Whether you need a residential yard maintained or a commercial landscape developed, we work to satisfy your individual needs.
Open Hours
Monday-Friday - 8:00am-5:00pm
Call us to set up a time to visit your place of residence or business for a free estimate of services.
Location
We serve Rock Hill, South Carolina and the surrounding areas.
We are a fully insured, professional lawn care and landscaping company and are a licensed commercial pesticide applicator.
Copyright ©2023 EnviraScape LLC